AP Studio Art - 2-D Design
On-Line for the 2018-2019 School Year
Teacher: Amber Kane
Email: amberkane1314@hotmail.com
What is the difference between the 2D design Portfolio and the Drawing Portfolio?
Class Tuition Fee: Early Bird Fee $675 before July, 1st, Regular Tuition Fee $700 .
Materials Cost: approximately $200 - $250. Students use materials in different ways. Every year we have a few students who need more materials by December and others that have materials left over in May. There are no specific material requirements, so you can determine what you wish to use, and how much you want to spend.
Tech Needs: High Speed Internet needed for fast transfer of large image files. Digital camera ( if your cell phone takes good photos, that will work as well). You will need to photograph your work for submission.
REQUIRED Weekly Time Commitment: 15 hours minimum. The course is planned on a 15 HOUR work week schedule. Depending on the speed at which you work, you may end up spending more or less time. We do have a live weekly call, where I answer questions and students look at and discuss each other's work. A recording of the call is always posted for any students that are unable to make it live. Live calls are not required, but they are a great time for you to interact with your classmates as well as myself. Students always enjoy this time together.
Prerequisite: Students should be comfortable with the elements and principles of art. The following mediums fall under the 2D design portfolio. Photography, graphic design, mixed media, drawing and paintings that focus on the elements and principles of art. Students should have experience making art, and a basic understanding of composition.
Who Should Apply: Mature students who are entering grades 9-12 who enjoy the Arts, Art History and any type of creative work. Students should be highly motivated with a strong interest in art making, and willingness to push themselves out of their comfort zone.
High school graduates taking a gap year can use this course to prepare for college portfolio submissions. This course would be an excellent way for a gap-year student to discern a career in the arts.
An AP Studio Art course is a very different animal from all the other AP courses and exams. These courses require the students to create their exam responses (two finished portfolios of 12 drawings each) over the school year as they complete the course assignments. This course is demanding the required number of pieces needed for the digital submission (24 finished images) is set in stone by the College Board.
Students should realize that in order to create 24 finished portfolio quality pieces it is likely that they will need to create more than 24 pieces throughout the course. As not all work will be portfolio quality.
Anyone who wants to stretch themselves as an artist will be challenged as they create the 24 pieces of art required for digital submission to the AP Readers in May of 2019. The students in this class will learn how to think like artists, use the tools of an artist, and communicate visual narratives using the basic Elements of Art, Design and Composition. This class focuses on the classic foundations of art.
Important Considerations:
The most important tool any artist uses is the mind. This course focuses on teaching the development of Ideation and Narration within the Drawn image. If you don't enjoy critical thinking and working through a visual problem, this course will be very frustrating.
You must be able to clearly photograph your artwork, and use camera software to format and upload their homework for weekly critiques. I help you learn to correctly format your images for eventual uploads to your exam "template" on the College Board website. You will learn how to critique your own work, construct your own rubrics and analyze the work of your classmates. You will be reading and writing about visual ideas as you communicate with your fellow classmates and us.
I cannot overstate how rigorous this course is for students. The assignments are challenging; the standards are high. It must be given the same weight and consideration as any academic course if students are to complete the amount of work necessary, at the level of quality needed, to successfully score in the College Board AP submission exam.
Course Description:
You will work toward the development of a comprehensive portfolio that may meet requirements for entry into college-level classes. You will investigate all three portfolio components – Quality, Concentration, and Breadth. You will be expected to develop mastery in concept, composition and execution of ideas. The body of work submitted for the portfolio can include art created prior to and outside of the AP Studio Art course.
You will explore a variety of concepts and approaches to demonstrate their abilities and to develop versatility with techniques, problem solving and ideation.
Students enrolled in this course must research their ideas for their independent projects and document this in the sketchbook journal. Through goal setting, students are guided in setting challenging but attainable creative goals for projects. Students utilize a set of standards set for the class which they use to gauge their progress and work toward their goals. These standard are based on the state course expectations.
Students will learn a weekly three-step process to art composition as they complete the two portfolios for the digital application. These steps are:
IDEATION : The creation of a concept and plan of action to guide the artist's thinking. At least 2 hours are needed for this. Reading is included in this time too.
PREPARATORY WORK: Approximately 4 hours of short works that sketch out the proposed work, sampling and testing visual ideas. Reading may be assigned during this time, as well.
FINAL WORK: Approximately 9 hours of creating the finished work, focusing concept and technique to achieve an image that clearly conveys the ideation. Additional reading may be included in this time.
Each week, students will be required to photograph their Prep Sketching and Final Artwork, format it for viewing, and upload it to the AP Homeschoolers website for review and critiques
Option to Audit
If this course sounds interesting, and you have the desire to learn more about art making, but feel overwhelmed by the time commitment, auditing the course might be just the option that you're looking for.
When you choose to audit the course you get:
- access to all course materials
- you're able to and encouraged to participate in the live calls
- receive feedback during live calls from classmates and instructor about your work.
- you can pick and choose what assignments you do
What you don't get
- you will not do any one-on-one calls with the instructor
- your work will not be graded
- you will not earn AP credit
- you will not receive feedback in the google plus group
- you are not guaranteed feedback every week on your work
- you do not need to do all of the assignments
The cost to audit the course is $300 , no application necessary.
THE PORTFOLIOS
The BREADTH PORTFOLIO: Consists of 12 pieces that demonstrate the student's ability to work successfully in different media using assigned Ideations. These works should show a competency in both technique and communicating subject matter. We assign projects that will reinforce the understanding of the elements and principles of art, design and composition.
The CONCENTRATION PORTFOLIO: The artists develop their own theme and ideation then explore it in depth through 12 individual pieces. The student must also create a written statement of intent and a description of their Concentration portfolio pieces in their digital exam submission.
The Breadth and Concentration Portfolios are arranged in digital format in April. The College Board provides an online template for you to fill with your digital images. When complete, you submit it to the College Board by the May 2016 deadline.
Basic Course Structure:
Beginning Monday August 27, 2018, I will assign short projects that will introduce the basic elements of design, art and composition. These initial projects will prepare the students to complete the 12 pieces for the Breadth portfolio.
Once the Portfolio pieces begin, students will have one major piece due each week.
By following the web board posts, students will have a chance to learn by viewing/commenting on each other's work.
While I provide subject-specific assignments for the Breadth Portfolio, in the second semester I will guide you in the process of creating your own assignments for the Concentration portfolio. I will also be a bit like editors to help students create the required writing component of the Final AP Portfolio; this "working statement" will show Portfolio reviews that the student can analyze and understand drawings.
Research, idea-building and planning for the Concentration portfolio will begin late in the fall semester. By the spring semester students will begin the artwork for this second portfolio.
Some of the teacher-to-student and student-to-student interaction will be individual; some will be forum-style. Critique interaction between students is a necessary part of this course.
How to Apply:
Download the application below. The completed application form, and 6 to 12 examples of your current artworks of any kind, complete the first part of the process. If your student is a good fit for the course I will then send you the drawing assignment portion of the application. This takes four hours total but is an important help for me to make sure that the students will be able to follow directions and work rapidly.
Instructor Qualifications:
Amber Kane:
I've always had a love for both teaching and making. In 2007 I graducated from Messiah college with a B.S. in Art Education, and began my teaching career as a high school art teacher. I teach darkroom and digital photography, intro to drawing, jewelry/metals, sculpture, and studio art.
I have my masters in Creativity Studies from Union Institute and University. I'm both a teacher and an artist. As an artist I work in textile design, and make and sell handwoven scarves.
Click here to download an application:

Examples of Past Student work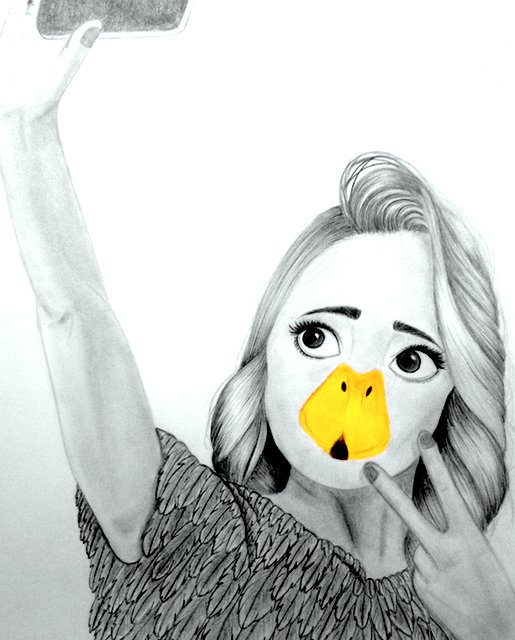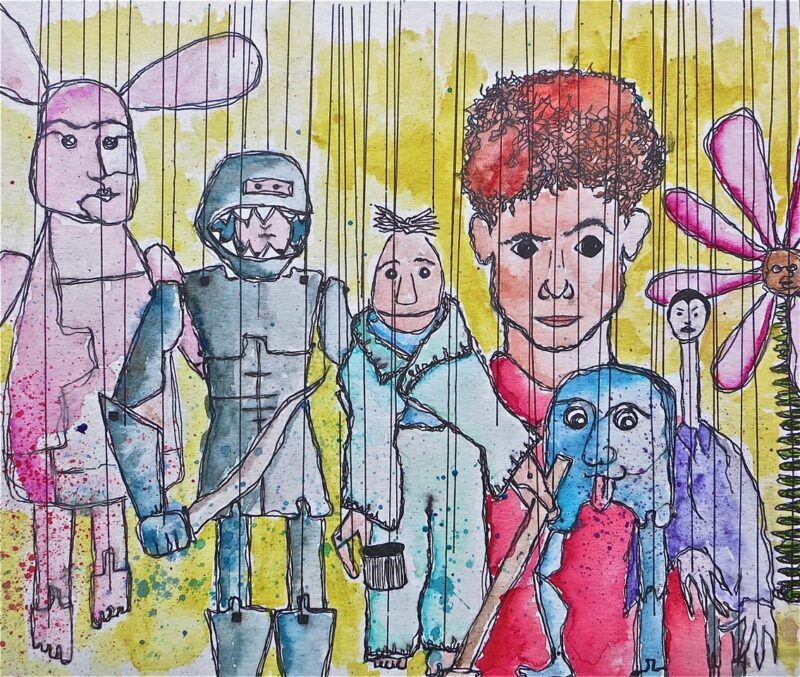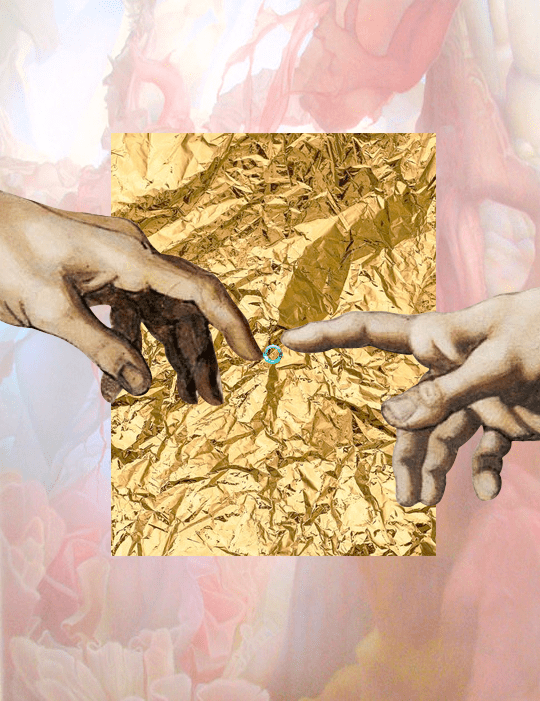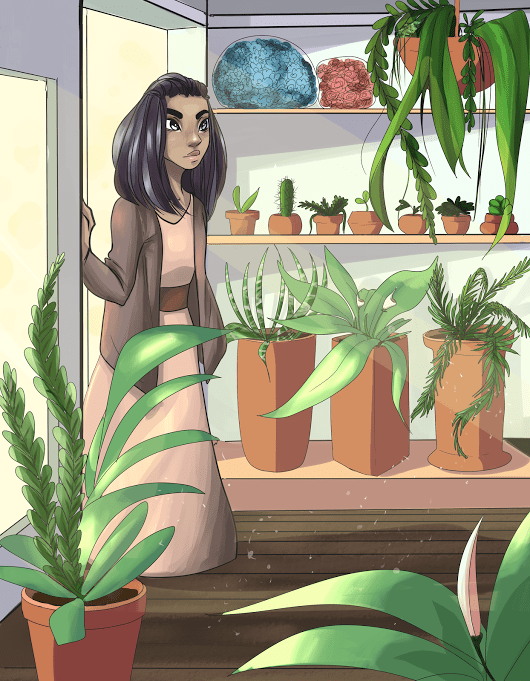 Click here to read class reviews from past participants
Return to the AP Online Classes Home Page