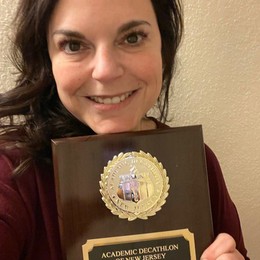 Writing the History DBQ for Summer 2023
Teacher: Meredith Noah
Email: meredith@noahnation.org
AP History Writing- the DBQ (for US, European and World History students)
This two week workshop will introduce/refresh AP History students on the Document Based Question Essay. The DBQ is a critical part of the AP History test, worth 25% of the total exam score. Mrs. Newman and Ms. Noah have served as AP Readers for the College Board for a collective total of over 15 years, and both will be scoring the 2023 AP exam in Kansas City this spring. Armed with the newest information after participating in professional development activities with the College Board leadership, they plan to prepare you for your current or future classes. This workshop is suitable for students enrolled in AP United States, European or World History courses - currently or in the future.
Workshop participants will become familiar with the DBQ Rubric, and will learn how to successfully meet each criterion set forth by the College Board. They will also practice each skill separately and receive personal feedback from the instructors. At the end of the workshop, each student will be able to complete a full DBQ, receive detailed feedback and will be ready to take on any of AP History courses!
Dates: July 10 - July 21, 2023
The process:
Read a PDF of a history book chapter that will be supplied to the participants no later than June 30, 2023
Week 1:
An opening night Zoom meeting (recorded for those who cannot participate live)
A daily short video along with a PDF handout explaining each element of the rubric along with a brief practice writing exercise on 7/11, 7/12, 7/13, 7/14 - each writing element will receive personal feedback
A check in Zoom on Thursday July 13, 2023 (recorded for those who cannot participate live)
Week 2:
Short video and writing exercise on 7/17
A check in Zoom on Tuesday 7/18 (recorded for those who cannot participate live)
Full DBQ assigned for students to complete
Extra help hours through Zoom by appointment 7/18, 7/19, 7/20
DBQ due on Friday 7/21, will receive detailed feedback by Monday 7/24
Final Zoom along with Q & A on Friday 7/21
NOTE: Additional DBQs are available for students who want extra practice.
COST: $ 170 per student. There is no application for this workshop, just enthusiastic participation!
Deadline to enroll- July 3, 2023
NOTE: This workshop requires a minimum of 5 enrolled students.
Click here to read class reviews for this class (or post your own review)