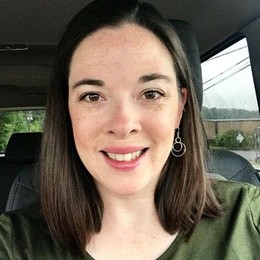 Online for the 2023-2024 School Year
Teacher: Ms. Newman
Email: jessica@noahnation.org
*I will be out of town March 29-April 2nd & will respond to applications April 3rd.
*if the application isn't working, please email me and I will correct the issue.
Statistics for my AP World History Modern class 2019-2020. SO PROUD OF MY STUDENTS!!
*Mean score- 4.05 compared to a global mean score of 2.88
*% of scores 3 or higher- 85% compared to global mean of 60%
302,954 students took the AP World History exam worldwide.
Statistics for my AP World History Modern class 2020-2021. SO PROUD OF MY STUDENTS!!
*Mean score- 3.88 compared to a global mean score of 2.71
*% of scores 3 or higher- 93.8% compared to a global mean of 52.2%
302,227 students took the AP World History exam worldwide.
Statistics for my AP World History Modern class 2021-2022. SO PROUD OF MY STUDENTS!!
*Mean score- 4.18 compared to a global mean score of 2.96
*% of scores 3 or higher- 90.9% compared to a global mean of 62.1%
314,000 students took the AP World History exam worldwide.
Statistics for my AP World History Modern class 2022-2023- TBA!
Course Description:
In AP World History Modern, students investigate significant events, individuals, developments, and processes from 1200 to the present. Students develop and use the same skills, practices, and methods employed by historians: analyzing primary and secondary sources; developing historical arguments; making historical connections; and utilizing reasoning about comparison, causation, and continuity and change over time. The course provides six themes that students explore throughout the course in order to make connections among historical developments in different times and places: humans and the environment, cultural developments and interactions, governance, economic systems, social interactions and organization, and technology and innovation. AP World History Modern is designed to be the equivalent of an introductory college or university survey of Modern World History.
The course framework includes two essential components: HISTORICAL THINKING SKILLS/REASONING PROCESSES and COURSE CONTENT.
The historical thinking skills and reasoning processes are central to the study and practice of world history. Students should practice and develop these skills and processes on a regular basis over the span of the course. The course content is organized into commonly taught units of study that provide a suggested sequence for the course. These units comprise the content and conceptual understandings that colleges and universities typically expect students to master to qualify for college credit and/or placement. This content is grounded in themes, which are cross-cutting concepts that build conceptual understanding and spiral throughout the course. Reasoning processes describe the cognitive operations that students will be required to apply when engaging with the historical thinking skills on the AP Exam. The reasoning processes ultimately represent the way practitioners think in the discipline. Specific aspects of the cognitive process are defined under each reasoning process: Comparison, Causation, and Continuity and Change.
Class Schedule:
START DATE: August 28, 2023
END DATE: May 10, 2024
3 BREAKS:
Fall Break- November 20-24, 2023.

Holiday Break- December 18, 2022- December 31, 2022.

Spring Break- March 25-March 29, 2024.
Resources

: High-speed internet and a reliable computer with an internet browser. No specific software is required, although instructor-student cooperation regarding technical difficulties is expected. The course will utilize the Canvas platform.
Text(s):
Required: AMSCO AP World History Modern 1200 to the present
Optional: Review Books (make sure to get the newest edition)

Five Steps to a 5

AP World History: An Essential Coursebook by Ethel Wood – 3rd edition
*Mrs. Newman can recommend more resources, if needed.
Tuition:
$775 as of July 1, 2023.

The 'Early Bird' cost for those who register

before July 1st is $750.

You can also audit the course for a $250 fee.
Class size

: AP World History Modern will be limited to 30

students

. Students who audit: all of the course material is available, but they do not participate in activities, discussions etc, nor do they receive grades or feedback on written work.
AP World History Modern- This course will consist of content review (1200 C.E. to the present) through primary and secondary resources, video clips, and notes (delivered through various formats). Students are expected to read a little everyday on the content we are studying. Content will be assessed by stimulus based multiple choice questions which will prepare students for the AP exam multiple choice section. Students will also expand and improve their writing skills in preparation for the AP Exam's writing portion: 3 SAQs (Short Answer Questions), 1 DBQ (Document Based Question), and 1 LEQ (Long Essay Question). There will be a recorded & optional Zoom meeting once a week and I will offer a few Zoom review/collaboration opportunities with an AP European History teacher/Reader during the 2nd semester prior to the AP Exam. This course is taught asynchronously, with work assigned Monday morning and due on Friday each week. The assignments are related to the content we are studying and help students' historical thinking skills and writing skills.
Tentative Schedule-
1st semester- Units 1-5, SAQs and DBQs
2nd semester- Units 6-9 with AP exam review in April, LEQs with continued practice on SAQs and DBQs
*A more detailed schedule will be provided when school begins
Who should apply

: Highly motivated high-school students 9th-12th grade who are able to work independently, but also are able to work with other students during optional Zoom sessions and group discussions.
Instructor qualifications and bio:
Mrs. Jessica Newman is from Birmingham, Alabama. She graduated from the University of Montevallo (Montevallo, Alabama, USA) with a Bachelor of Arts in History and in 2004, a Masters in Education from the University of Montevallo. She passed the Social Sciences PRAXIS in addition. In 2012, Mrs. Newman graduated with a Masters in History from the University of Alabama at Birmingham (Birmingham, Alabama, USA). In 19 years of public school teaching, she has taught Modern World History, Modern U.S. History, AP European History, Comparative World Religions and Current Events, AP World History, AP World History Modern, and Speech/Debate. In 2015, she passed the English/Language Arts PRAXIS. Mrs. Newman has also been an AP European History Reader since 2014 along with online AP review collaborations with fellow AP Euro teachers/Readers.
Mrs. Newman currently resides in Chelsea, Alabama with her husband and two children. She loves everything history including shopping for antiques and doing genealogy research. Her Masters Thesis was "Berry G. Jackson: Murder Witness and Murderer"- detailing Mrs. Newman's GGG Grandfather, who was enslaved in Levy Co., Florida, who escaped enslavement, joined the Union in the Civil War, and became a respectable member of a society in Rochester, New York. Mrs. Newman loves to cheer for the University of Alabama Crimson Tide and the UAB Blazers. She loves to travel and has visited England, Ireland, Scotland, France, and Italy multiple times. Summer of 2023 she will visit Germany, Czech Republic, and the Swiss Alps! She enjoys spending time with her family (husband and two teenage children) and taking her 1971 Chevelle Malibu out for a spin when she is able to. She has a myriad of quirky favorites such as watching Doctor Who and watching other history/fantasy tv shows. Mrs. Newman also has 2 rescue cats (tuxedos) named Panther and Simone.
Click here to read class reviews from past participants